7-20-14! From Innocence to Insanity 8. The Most Violent Event of the Year!
Anarchy Championship Wrestling Presents:
From Innocence to Insanity 8
The Most Violent Event of the Year
Tickets:
Reserved Front Row Seating: $15
General Admission Seating: $12
Sunday Night, July 20th, 2013
The Mohawk
912 Red River
Austin, Texas
ALL AGES!
Bell time 6:00 pm.
Doors open at 5:15 pm
SPECIAL PRE-SHOW TO BEGIN AT 5:25pm
ALCOHOL WILL BE SERVED!
(Card subject to change)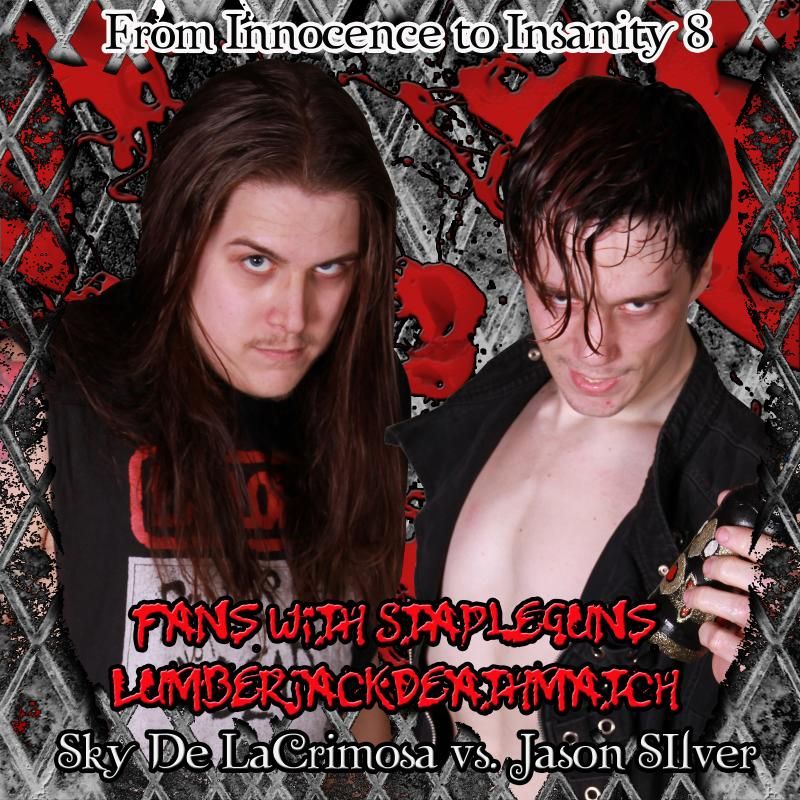 ---
Already signed:
No Rope Barbed Wire Match:
"King of the Underground" Scot Summers vs Jack Jameson.
Fans With Staple Guns Lumberjack Match:
Sky DeLacrimosa vs Jason Silver.
Plus much more talent and matches to be announced.
Card subject to change.
Visit us at:
facebook.com/AnarchyChampionshipWrestling
twitter.com/ACWwrestling
youtube.com/user/AnarchyTelevised
Then, head on over to www.smartmarkvideo.com to pick up the latest DVD releases from Anarchy Championship Wrestling featuring stars such as ACH, Su Yung, Shawn Vexx, Evan Gelistico, Matthew Palmer, Bolt Brady, Paul London, Angel Blue, Darin Childs, Scot Summers, MASADA, JoJo Bravo, Davey Vega, Rachel Summerlyn, Robert Evans, Jaykus Plisken, Chris Hero, JT Lamotta, Delirious, Portia Perez, Bryan Danielson, Sara Del Rey, Jimmy Jacobs, Daffney, Jerry Lynn, Arik Cannon, Tyler Black, MsChif, Daizee Haze, Joey Ryan and many, many more.